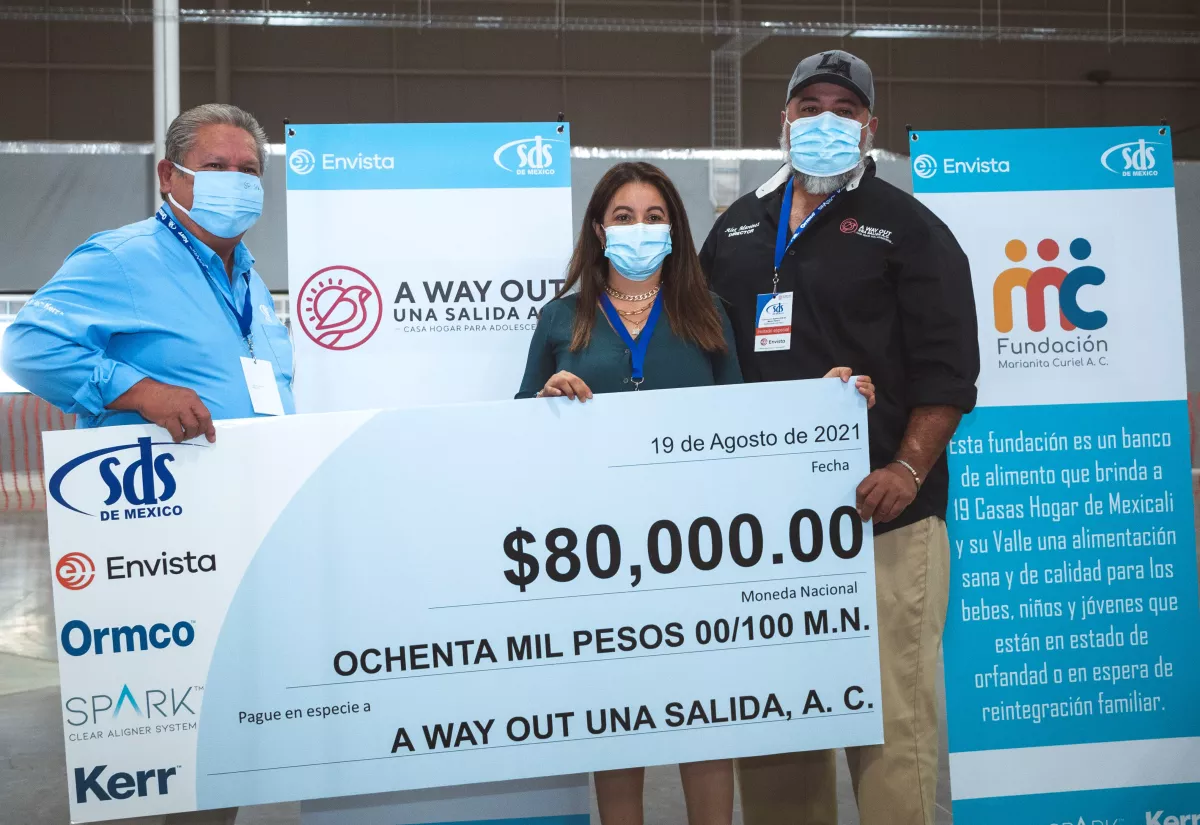 Philanthropic Initiatives: Jose Luis Navarro
At Envista, we are committed to our values at every level, and we are proud to see Ormco and Spark partnering with our Mexicali team to give back to the community to improve lives.  
Mexicali Team Partners with Local Nonprofit Organizations to Improve Lives  
Our Mexicali team feels passionately about taking responsibility for our neighbors and citizens in the community where we operate. Over the past few years, our team has been involved in a variety of volunteer and philanthropic initiatives. 
Our most recent initiative was during the opening ceremony of our second plant in Mexicali. Our new site partnered with Ormco and Spark to give a monetary donation and support three local charitable organizations – one supports children and teenagers with cancer, another is a food bank that helps nineteen other organizations, and the last one is hospice that supports children and adolescents with no parents.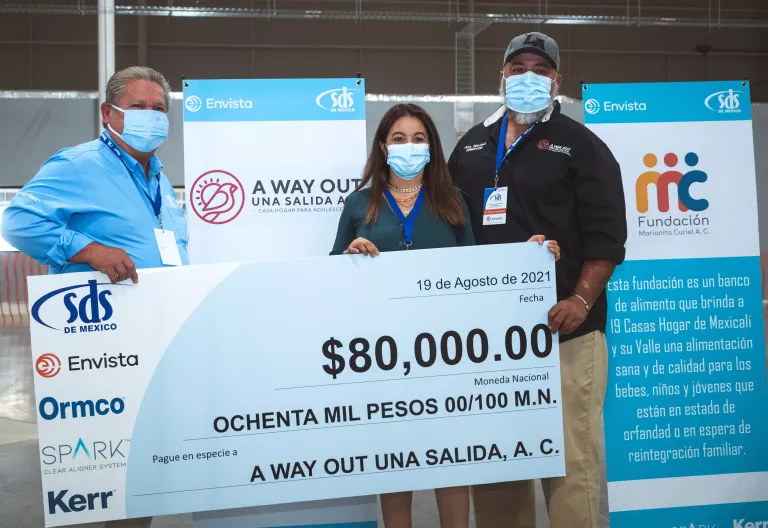 This is a clear example of our Mexicali team living out our CIRCLe value of Respect by providing support to people with limited resources. As Martin Luther King said, "Life's most persistent and urgent question is, what are you doing for others?". We are proud of the team for what they have done to support others in need and their clear example of Envista's shared purpose to help improve people's lives. 
Pictured is the symbolic delivery of the checks to the charitable organizations during the opening ceremony by Jeff Kappler, President of Ormco, Meisha Sherman, VP Human Resources, Ormco, and Lorenzo Sanchez, VP of Operations, Ormco.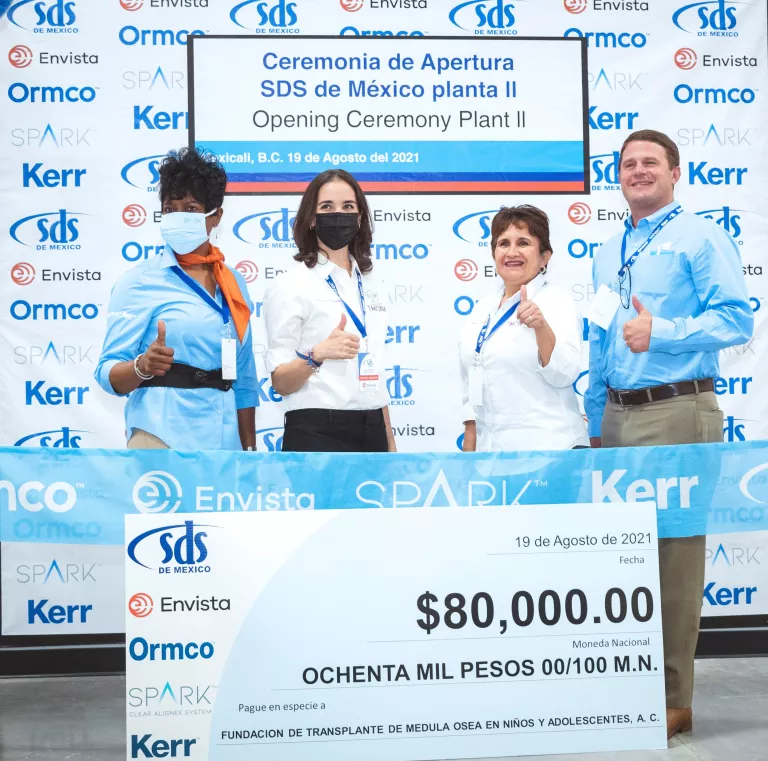 We look forward to continuing to support those in need in the communities around us!