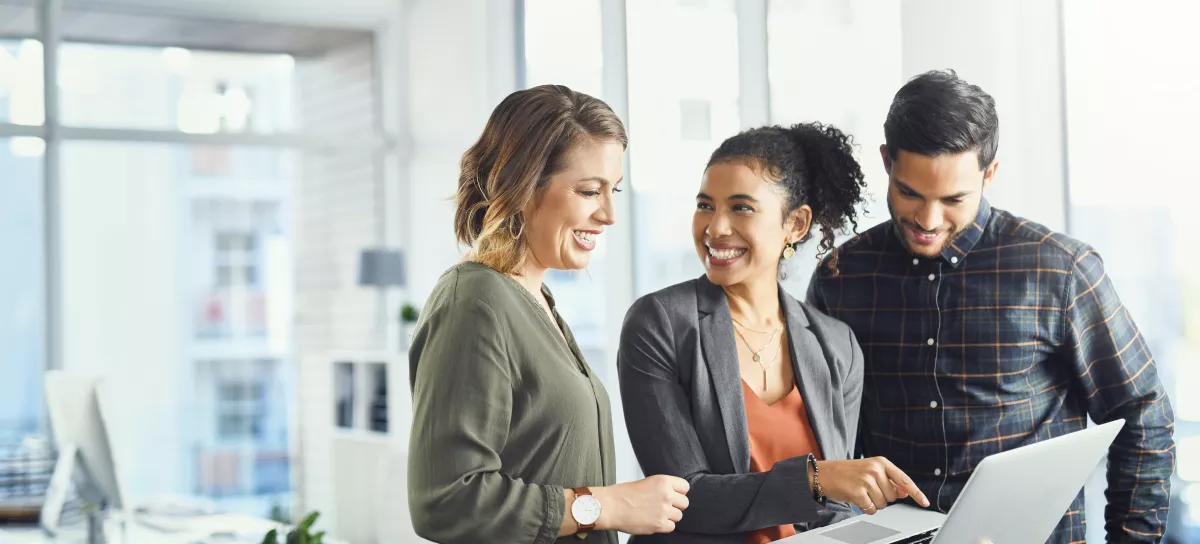 Achieve Your Career Aspiration
Envista Internship Program
Our interns have opportunities to develop high-value skills and make an impact. Here you will be helping to transform the dental industry, and to make dental care more accessible to more people. You will be equipped with the best training, teams, and opportunities to be empowered to champion creators of confidence. You will gain exposure to senior leadership, our Envista Business System, and tools to accelerate your success. Apply what you have learned in school to grow and invest in your future career. Champions work here.
I had the best experience during my internship at Envista. My project was focused on our strategy and business development opportunities, and I am excited about the positive impact of my work on the business. Envista has provided me with a lot of access to the senior leadership team in many of its operating companies (including the CEO himself). Respect is one of the CIRCLe values, and that it was seen at every level of Envista. I am thrilled to be joining the company as a full-time employee, and I am proud to be working, and learning with some of the brightest minds in the industry.
Envista General Management Development Program
Unlock your dynamic career growth with our graduate programs. Each year, Envista recruits top talented MBA students around the world to drive impactful work in an inclusive entrepreneurial environment across the company. The programs are designed to boost your career development, and to empower you to reach your goals.
As an MBA at Envista, you will have the opportunity to intern with us, and join our General Management Development Program, which accelerates you into a Senior Leadership role with a structured program, and support structure.
In this six years long program, MBA's move through four rotations. Each rotation is approximately 15 - 18 months with a focus in Operations, the Envista Business System, Commercial, and Product Management. Come be a champion with us.
I joined Envista full-time in 2018 as a GMDP from the University of Virginia Darden School of Business after a product management internship with the Imaging Business Unit. My first role was with KaVo Core Equipment as a Product Manager, leveraging the Envista Business System to help drive rapid operating margin expansion through pricing and portfolio rationalization, and leading upstream product development with our German R&D team to develop a new Treatment Unit. I briefly led a site consolidation project in mid-2020 before transitioning to my second role as a Senior Manager, Customer Success for DTX Studio™ software suite. I built a new Customer Success organization from the ground up, with teams in Atlanta-metro, Philadelphia-metro, and Mechelen, Belgium. I now have expanded responsibilities, and own all imaging equipment and software implementations in North America including Clinical Training, and EMEA implementations of DTX Studio™ software.
I joined Envista in August 2021 after graduating from the Tuck School of Business at Dartmouth. My first role is on the team at Spark, a new operating company dedicated to clear aligners. The two months have been fully immersive: after learning about how orthodontists move teeth, I jumped right in to my job as a Sales Operations Manager.
I am in charge of creating compensation plans for the sales team, forecasting sales, and reporting on sales metrics. Although a lot of this is being built from the ground up, since Spark Clear Aligners is a new company, we have the benefit of relying on proven Envista Business System (EBS) tools to run the business. EBS focuses our attention on what matters so that the team spends time solving problems and making improvements, because the basics have already been addressed according to a pre-determined system.
My first two months at the company have been rich and informative, giving me everything I need to succeed. Now, it is up to me to become a productive member of the Spark Sales Team!
Inspired yet?